What do you do when your favorite album of all time; the album that you feel is really part of you to the core, is despised by the artists that created it? You double down on your beliefs, that's what you do. You double down to the point that when you get a miraculous chance out of nowhere to interview the creator of that album you confront him about it. Like an idiot, you make a fool of yourself to him and many others.

Like many teenagers in the late 80's I first heard of The Church because of the song "Under the Milky Way." For someone who actively finds a non-hit song to be the favorite of a band, "Under the Milky Way" is an incredible song. Definitely in my top 5. So while Starfish might have been my intro to the band, it wasn't until a couple of years later when I joined the BMG music club that I got heavily into The Church. Gold Afternoon Fix was part of the ridiculous first CD order, where it's like 13 CDs for $1 or some shit. The only other CD I remember as part of that initial order is Sonic Temple by The Cult.

I was immediately struck by how good Gold Afternoon Fix was. Musically, it was unlike anything I expected and so much more. Lyrically, I was completely in awe of Steve Kilbey's ability to play with word meanings as well as word sounds. I am big on how songwriters use uncommon words to paint a picture, or in the case of this album, create stories.

I listened to GAF so many times that I am on my second copy because I actually wore out my original. How do you wear out a CD, you ask? You play the fuck out it. In your dad's stereo rack system as you play computer games, in your cd Walkman as you travel to and from school, in any CD player around. All the time. I have distinct memories of playing two games in particular on the computer: BattleTech Crescent Hawk's Revenge and Dungeon's and Dragon's Curse of the Azure Bonds. I spent countless hours listening to this album while playing those games. Most of that, and many car rides, in the company of my partner-in-crime, Mark. It was one of the many soundtracks of our friendship. I think he liked it almost as much as I did. Or it was the shear repetition that made him a fan.

Whether it was alone or with my best friend, this CD was constantly playing. It became part of who I was. I obsessed over The Church from this point on. I constantly tried to grow the pencil thin beard-thing Steve Kilbey had and I wanted desperately to be as cool as I perceived Steve to be.

Every trip to Tower Records and 3rd Street Jazz & Rock in Philadelphia was a trip find new or rare albums by The Church. And what I found out was that every fucking album was amazing. I spent many hours, days, weeks, months and years trying to make up for the decade the band had been around making genius album after genius album. Then the internet started to happen and I found a group of people that were as obsessed as I was in the Séance email list. It was a chat room before chat rooms. It was the first time that I became friends with a bunch of people I never met. They were brothers and sisters I never knew I had. In between albums they fueled the fire of passion for what had become the most important and influential band in my life. (Thanks for starting it all, Morton. RIP.)

The email list was an amazing source of information and insight to the band and their music. A lot of much smarter people had different thoughts on the music than I did. Many had the same thoughts which, I felt, legitimized my fairly young voice in the group. I joined the group somewhere between the albums Priest = Aura and Sometime Anywhere, so somewhere in 1993. By this point I had all the Church albums up to that point and thought I was hot shit because I had found A Quick Smoke at Spot's, an entire cd of B-sides mostly from the Gold Afternoon Fix sessions. Still, it was Gold Afternoon Fix that was my favorite. I remember being crushed when I read in the group that GAF, my favorite and pinnacle of cool for me, was hated by the band. What? That sonic masterpiece was despised by the very creators? To say that I was upset about this is an understatement. Never once, though, did that fact change my opinion.

In the group I always tried to be the first to stick up for that album, the first to sing its virtues so to speak. In fact, somewhere along the way "Grind" became my favorite song. Ever. There was more than one other group member that agreed with me but the popular opinion of the other hard core fans was that Priest = Aura was their best. I can't entirely disagree, but Gold Afternoon Fix is still my favorite. I still have that sense, listening to it now, of how cool it is. Steve's smooth as silk vocals, which I attributed to him being sort of James Bond-level cool, may very well have been him phoning it in. Maybe it's that care-less attitude that makes me perceive it as ultra-cool. Regardless, perception is reality as they say. It's art, after all, and everyone is entitled to an opinion.

Then in 1996 the unthinkable happened: a friend from that email list, Joe, gave me the opportunity of a lifetime. He asked me if I wanted to interview Steve Kilbey for a magazine. I immediately said yes, despite the fact that I didn't know the first thing about interviewing someone. I almost regretted the answer at once, but Joe had confidence that I would be fine. He gave me Steve's phone number and a date and time to call. I was a nervous mess for the call but I settled in and made the call from New Jersey to a man on the other side of the world in Australia. The interview was around the time of Magician Among the Spirits. I had a bunch of questions revolving around the making of the album and I tried to get information about the return of Peter Koppes to the band after a few years of just going solo. My first mistake was in assuming the general public would know everything that I already knew about the album through the group, so I didn't want to ask questions that would be too easy. I was doing this for the hard core fans like me. I was an idiot, not a journalist. Still am.

Steve Kilbey, however, was great. He was the kindest man on the phone and he was easy to talk to. Years later I read about how Steve was, at this time, at his worst in regards to drug addiction. Apparently I was very lucky to have caught him on a day where he was in such a friendly mood. Thank you, Steve Kilbey, for being a wonderful, kind, funny man. You could have been an asshole to me and I wouldn't have blamed you. I would have deserved it. I am so, so sorry. Especially given my second, and biggest mistake: armed with the knowledge that my favorite album was the one the band hated, I didn't really understand why or why Steve wouldn't want to talk about it again to some schmuck from the States. Nope. Why would I think that? I was on a mission from the music gods to make this man appreciate his own masterpiece.

Dear Steve,

I'm sure you don't remember this even happening, but I'm still sorry. I immediately felt so awful about it that I don't think I've listened to the recording of the interview. I still have it as a reminder of my giant mistake but I don't think it's been played ever. Thank you for taking the time out of one of your days to indulge this dipshit. I'm sorry you'll never get that time back.

Yours truly,
Jim Kee

I'm not done there either because I also owe this apology:

Dear Joe,

You gave me a once-in-a-lifetime opportunity and I didn't deliver. You had faith in my ability but in the end I let you down. I'm sorry. It wasn't my intention to sabotage myself, but I did. Sorry I let you down.

Yours truly,
Jim Kee

So that's my dirty little secret, 20 years gone. The story of how my fear and self-doubt manifest itself in one event that led me to not want to write anything again. I guess this is me getting over it, finally. Lucky for me there was this whole pharmacy thing that I actually went to school for, so I haven't starved for the past couple decades.

GOLD AFTERNOON FIX

Now that's out of the way, Gold Afternoon Fix was released on the heels of the groundbreaking album Starfish by the Church. It struck the right chord to my young ears and rapidly developing musical tastes. To me it was the musical embodiment of "cool" and nobody looked or sounded cooler to me than Steve Kilbey, save maybe Marty Willson-Piper and Peter Koppes.

What is it, besides the ultra-cool, that I like about this album so much that it's my favorite? In one of my first reviews (All About Eve's Scarlet & Other Stories) I wrote how I am attracted to storytelling in song and in an album. To me the songs on Gold Afternoon Fix are the best science fiction stories in music form. With each song it keep thinking "this is my favorite."

It begins with Pharaoh. Musically it is science fiction, starting with a whoosh of traveling through space and time. Lyrically it's a unveiled metaphor to their experience with the recording industry. It's not super hard to figure out but really is clever and beautifully worded. My first listenings, as a teen, I didn't really think about the negative music industry sentiment. I chose to (mis)interpret the song as the sci-fi/Blade Runner-type world that the music made me picture in my head.
Immediately on it's heals we come to one of the band's best songs composed, Metropolis. It rushes in with a fantastic guitar intro at hyper speed then turns into one of The Church's jangliest best. For me it was a single word misinterpretation that turned this into a sci-fi based love song. I first heard the line "where the oranges grew" as "where the orange is blue". That phrase, even though it was wrong, captured my imagination and made it an even better song. Regardless, it's a pretty damn good song.

"You stare down at some crowd from your trapeze
And when you fell they fell down on their knees
And when you broke they scrambled for a piece
And when you spoke I felt their anger freeze"
These are some of my favorites Kilbey Lyrics.
The Sci-fi feel of Pharaoh returns with the futuristic whooshing sounds to start the word bending ride that is Terra Nova Cain. There is more genius word play in this song per word than any song ever recorded. I researched it, scientifically, and it's been written on the internet (right here by me) so you know it is a true statement. Let's take a look:
Turn down the gravity, this is all too heavy
(Right? Think about it. That is one of the smartest lines ever)

I'll show you how the ancients once travelled
They used to call this a chevy
(This cemented my Sci-fi feelings)

Just before the continents sank, you could still go outside
I was sitting on a hot off ramp
She pulled up and asked me if I needed a ride
Terra nova cain I need you again
Deep space jam on an alien terrain
Terra nova cain I need you again
Some for the little boys who live down the lane
I should have known there was something amiss
She had unearthly eyes
She had a way of sifting through your mind
Like she'd done it to a million guys
She said will you help with our research
I said take me to your leader
She put her foot down on the oscillation pedal
(I always thought Steve just had the best pronunciation of the word accelleration)

She was a transdimensional speeder
Terra nova cain I need you again
Protect me from the meteor rain
Terra nova cain I need you again
Put your explosion probe right into my brain
They brought me back after thousands of years
I hadn't aged at all
We used to float around her weightless bedroom
That drove me right up the wall
Terra nova cain I need you again
You dropped me off and you've left me quite drained
Terra nova cain I need you again
Help me break these telekinetic chains
You get it, though, right? This song is fucking brilliant. It makes me happy when songwriting is smart and funny and tells a good story.

It is guitar work in songs like City that really makes me want to play guitar. It seems almost attainable. Sadly, my only musical talent is listening to good music, not playing it.
It took me a minute, but Steve's vocals here kind of foreshadow his vocals on Swan Lake from Priest = Aura. For City, once again, it comes down to the lyrics for me, in the end. In fact the song contains one of my favorite Kilbey lyrics: "On this very day, a hundred years before, they opened up the future like it was a door." Here, again, all of the lyrics are extremely vivid in their imagery. I feel like it's still in the Terra Nova Cain Future; with smoke serpents, memories of a giant with a sharp black horn, fountains gushing wine, chimneys spurting flowers. Super rich in imagination, there's still room for humor with lines like "behind the Vicar's gate, the sign 'Beware of God'. On more than one occasion I have thought that the next song, Monday Morning, was the one called City because it starts out with the line "Beyond the City"

After The sleepy Monday Morning ends we come to the Marty Willson-Piper showcase song Russian Autumn Heart. It's my second favorite song on the album, and you'll see what number 1 is later. The song starts with a chuckle and fires into the best guitar riff on the album. I freely admit that I completely misconstrued about 50% of the words, but the words take a back seat to the guitars and bass. A-freaking-mazing. MWP and Peter Koppes are truly guitar gods. The deep bass vocal layered with MWP as he sings the song's title is a subtle touch that really does it for me.

Essence. Kilbey's homage to women. Lyrically, another beautifully written song:
The universe is female
Eluding the science of men
You sway and you swagger with your neat little dagger
You're gonna blow it again

I'll prove her existence in everything
The soul of her rivers and stones
Her acquiescence in everything
Her essence, her presence, her bones

Lust and love take the masculine
Ambition and war take the boys
Pin the tail on the alpha male
A little man making big noise

It's not the engine or chassis
It's not the weapon or length
Your war dance I guess got this place in this mess
But there's something that's stronger than strength

Metaphor is a goddess
A king that's fit for a queen
The opposite side of that armored old hide
I hope you know what I mean (oh yeah)
Respect. And that musical outro…. Outstanding stuff. To this day I still quote to myself "a little man making big noise" when I see how some people act.

You're Still Beautiful is definitely an underrated single. I liked it immediately because the first time I'm listening to it, I'm thinking that this character sounds like a Dorian Gray-type. Almost immediately after thinking that the line came out of Steve's mouth: "You're the walking picture of Dorian Gray." And then followed it with one of my favorite lines: "at least it's artistic I guess. I guess." Also, at the time, I was tickled at the idea that a single would have the audacity to use the word "fucking" in it.

I don't know where the Spanish guitar came from in Disappointment, but I love it. And I enjoy the exclamation point of castanets. Disappointment is a lazy, beautiful. Again painting a science fiction scene, this time under water. And it evokes slow rhythmic feeling of waves slowly lapping on the beach. My favorite part is simply how Steve sings "clothes everywhere."

As if to prove that there three brilliant songwriters in this band, Peter Koppes comes in with Transient. Sometimes it's the little things that I appreciate enough to make a song for me. Here it's the fact that the word transient doesn't appear in the song, instead Peter uses the phrase "here for now". That and the line "There's left a part of now in yesterday".

Laughing hit home in many, many ways. I always felt like I was the one people were talking about if they wanted to laugh at someone. I soon realized that Steve could have been singing my autobiography with the line "I realized I'd spend my life coming back to you." My favorite lines were, and still are "I understood before I knew" and "slow poison from a tiny little wound". The picture they evoke always felt like I was looking into a mirror. I also really like how the verses are structured.

The languidly paced, beautifully worded second side continues with Fading Away. Magical words that I wish I was smart enough to write:
Don't come to pieces in my hand
White stars reflecting dust and sand
That perfume makes me think of grief
Shake the faith, shake the belief
Who's there to say that we're living this moment?
Feels like I'm in a play
The sets and the props of this your apartment
Seem to be fading away, fading away
So, I wander through these rooms
I feel the orbit of the moons
And I dream what I've become
And all's forgotten by the sun

"That perfume makes me think of grief." You got that shit right, Mr. Kilbey. I listened to this a lot after a breakup.

The album comes to a close with not only my favorite song on the album, not only my favorite song by The Church, but my favorite song. Ever. Grind is a song I could listen to every day. I can listen to it on a happy day, a depressing day, and every day in between. As a pharmacy student I appreciated the line: "line up the arrows, push off the top." While that line might have gotten me in the door, the rest of the song, words and music, hooked me forever. The balance between quiet and intense, and the words. Always the words. And Steve's delivery of the line "lift me up into those whirling blades" literally gives me chills. Maybe it's the strength of this song alone that makes this my favorite album, but god damn this song speaks to me more than any other. Did I think it foreshadowed my life? Maybe. In the end, it didn't really. Maybe it was that I feared it was foreshadowing my life, and that it didn't makes me like the song more. Still most days I walk into work thinking: "we've got to grind. Grind it out."
GRIND
The whine in your hand is worth two at the bar
And everybody knows what you've been drinking
Disgraceful sky flecked with a nightmare of stars
And everybody knows how you've been synching
Long distance century buzzes and fades
I wonder why you've not resigned
Previews processions and parades
You've got to grind, grind it out
Line up the arrows, push off the top
This can cause sustain forever
And once it's started up, it cannot be stopped
At least it's holding us together
Long distance century buzzes and fades
An automatic charge on your mind
The glittering minutes, jangled decades
We've got to grind, grind it out
A vortex appears, unleashed by the crash
A moment marred by hesitation
Bedazzled surgeon chases the gash
But we don't need that operation
Long distance century buzzes and fades
Elysian Fields not far behind
Find me a witness amongst these shades
They've got to grind, grind it out
Long distance century buzzes and fades
I hope the deaf can lead the blind
Lift me up into those whirling blades
I've got to grind, grind it out


So there it is. My favorite album. It's been a constant for more than half my life. When I'm down, it brings me up. When I'm up, it keeps me there. It's soothing and comforting, like instant meditation or a warm bath. The Church have made incredible albums, and still do to this day. They have evolved and maintained greatness while at the same time they have not diminished their previous works, and this is the album that speaks most to me. Whatever that says about me.


Powered by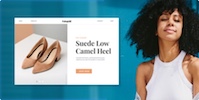 Create your own unique website with customizable templates.