THIS PICTURE- A Violent Impression

I remember a rainy afternoon in 1991. My sister told me she had just heard a new song in the car on her way home called Naked Rain.
"It's kind of U2ish. But also kind of Mission-y. I think you would really like it."

She was right, of course, Kathy was (and is still) pretty good at knowing what music I would like. After finally hearing the song I went out and bought the cassette, which I still have. I fell in love with it and it was quickly put into heavy rotation in my car's cassette player. Full disclosure: my car didn't have a cassette player, per se. It was a two cassette boom box that sat on the passenger seat, or the lap of my friend Mark.

The cassette was played quite a bit on my Walkman as I commuted from New Jersey to Philadelphia and my college classes every day. It was during my commutes that I realized how good this album was on headphones. It plays to each earphone in both a traditional way, but has no problem swirling back and forth in a unique sonic experience both vocally and instrumentally. Listening to it on my phone's earbuds, it still gives me chills. Simply put: Symon Bye has a fantastic voice.

I agree with Kathy's description of being like U2, and the Mission, but I always tended to add The Wonder Stuff to the mix. I think that mostly has to do with the violin provided by the Stuffies Martin "Fiddly" Bell, it's pretty distinctive. I'm also tempted to throw in a bit of the Charlatans with the keyboard aspect. Vocally, Symon has the earnestness of the Mission's Wayne Hussey as well as the absolute talent of Bono.

Naked Rain - The first track I heard and the first track in the album. It immediately sucks you in slowly then and works to get you pumped (thanks to Bell's fiddly bits). Singable, oh lord I've sung this song so many times in the car.

​All I Believe In - The second song is what made me a believer in this album. The first track gets you pumped and the second lays the heavy on you. The vocals swarm to each ear and back again in a preview of what this album will do.

The Great Tree - Once again magnificent vocals and guitars meandering ear to ear. I don't know what it it but I feel the need to sing these tracks. Move over water, move over sun. I'm getting blinded.

​Step Up - The vocals again kill me. I love the harmonies, which as a non-expert I'm guessing are multi-tracked versions of Symon singing. It's easy to see why this was chosen as another single. It's got a great guitar and a well thought out bass line, not to mention that unmistakable violin. If I could sing, I wish it would be like this.

​Death's Sweet Religion - The point in the album where you can sit back and just enjoy the guitar and especially the bass. This is the song where I always took the Bono / Wayne Hussey similarities. Great way to end the first side.

​Breathe Deeply Now - Did you ever have one of those songs that just makes you happy, pumped, exhilarated? That is this song. This is that song that you drive with the windows down in the cold winter with the heat blowing high and this blasting into the night, singing with all your might as if your life depended on it. Tell me I'm not the only one that does this.

Where Naked Rain brought me in Breathe Deeply Now made me a fan for life. It's not only my favorite This Picture song, it's in my top 10 all-time favorites. Do yourself a favor and listen to this song.

A Violent Impression - Sublime pain, vocals in earnest. Pretty upbeat for a sad song.

​Still Life - Melancholy. Beautiful words and music for a touching track.

​5:30 AM - This track foreshadows their next album. A little more gritty than the other tracks on the album but just as brilliant.

​As Deep As This One - A sad, yet uplifting anthem. The perfect way to end this album. As sad as the song is it still manages to convey a glimmer of hope somehow.

This Picure was a great place to start. I haven't listened to the full album for far too long. I'm looking forward to the next album.
Powered by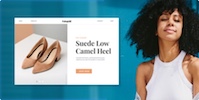 Create your own unique website with customizable templates.